- Project Time Management Workshop Outline -

How To

: develop an effective schedule
This intensive workshop lays out the basis for an effective planning and scheduling practice. It is based on the PMI

Practice Standard for Scheduling

and the CIOB

'Guide to Good Practice in the Management of Time in Complex Projects'

plus other key references. The workshop covers:



Design and Structure your Road Map




Basic framework of a schedule:
Purpose = communication not control, Understand audience, Optimum update cycle, Role of the scheduler
Activities & Milestones:
Milestones, Attributes of an activity, Durations
Logic Links:
Rules of logic, Link types (FS/SS/FF/SF - Progressive feed - AP and Ladders - Mandatory/discretionary/external), Leads and Lags, Problems with links
Schedule Design:
Planning -v- scheduling, Heuristics size, Schedule Levels , What-if scenarios

Analyse the Schedule




Schedule Design:
Planning -v- scheduling, Heuristics size, Schedule Levels , What-if scenarios
Basic calculations:
Forward Pass, Back Pass, Integers -v- elapsed time
Free Float & Total Float:
Calculations and definitions, Using float wisely
Uncertainty:
PERT and Monte Carlo, Probability and contingency, Logic and Duration issues

Resources and Tools




What is a resource:
Cost (using resources incurs costs), Capability (resources do the work), Stakeholder / team member (need communication and motivation)
Resource levelling:
Smoothing, Levelling, Resource levelled schedule (No float – balanced by time - Critical resources & resource float)
Resource problems:
Motivation & productivity (Critical Chain / Viper), Schedule compression (Fast tracking / Crashing)
Scheduling tools and methods:
ADM / PDM / PERT, History of scheduling,
Software tools (Presentation / Project focus / EPM focus),
Schedule assessment (PMI Practice Standard for Scheduling),
Emerging ideas (RDM, Momentology, Complexity)




Maintaining the Schedule




Schedule baselines

Updating the schedule:
Status the schedule, Update the schedule
Reporting options:
Variance reports, Trend reports (Earned Schedule), Management Reports (Milestone trends), Team reports
Data management:
Version control, Change management, Photo diaries & records
Allied processes and options:
WBS / OBS / Control Accounts, Earned Value, Line of Balance & Chainage Charts




View training references





Key Resources

The Guide


Included in
course fees


Buy the Book


PMI

Practice Standard for Scheduling







Buy the Standard




All workshop attendees will be provided with a course workbook, a copy of the CIOB

Guide to Good Practice in the Management of Time in Complex Projects

and references to an extensive library of papers to assist planners and schedulers develop their skills, and the managers of planners and schedulers appreciate the direct linkage between 'good scheduling' practice and the successful delivery of any project or program.
The ideas and practices discussed during t
his practical workshop
are applicable to any schedule, developed using any software tool
, to provide a framework that today's schedulers can use to build their careers; and that project, program, PMO, and other senior managers can use to improve the scheduling practice within their organisations.


Notes:


- The contents of this workshop are aligned with the PMI PMP and CAPM examination requirements (Time Management).
- For a range of free planning and scheduling resources visit our Planning & Scheduling Home Page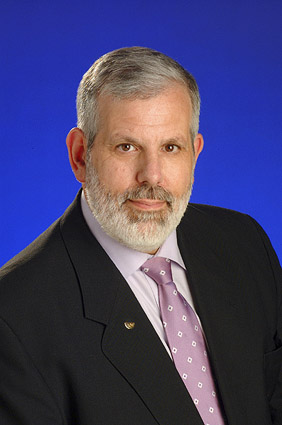 Patrick Weaver

PMP, PMI-SP, FAICD, FCIOB

.


Patrick has over thirty five years experience in the Project Management industry and has been a CIOB member since 1971 and a PMI member for over 25 years. His career initially focused on the planning and managing of construction and engineering projects. The last twenty years has seen his businesses and experience expand to include the successful implementation of project controls in a range of government, defence, ICT and business environments and the development of a range of sophisticated training options.

He is an internationally recognised expert in project time management and has been actively involved with the work undertaken by the CIOB to develop

'The Guide'

, the PTMC credential and the associated new form of contract. These three interlinked components are designed to make the effective management of time an achievable reality across all forms of complex project.

Patrick is the Managing Director of Mosaic Project Services Pty Ltd.