Mosaic's Mentored Email™ courses include:
Contact Us for more information

Mentored Email™ - Self-paced distance education courses

What is Mentored Email™?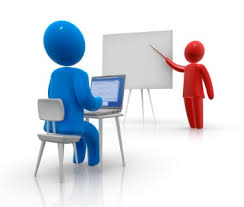 Mosaic's Mentored Email™ training delivery is a self-paced, distance training option. It is designed as a cost-effective, 'low overhead' delivery option for Internet-based training. Our email downloads can be received on most PDAs, Blackberries, etc (and work equally well on slower 'dial-up' internet connections). All that's required is a PDF reader and Excel. Alternatively, the coursework can be printed for reading on the train, during lunch breaks etc. Once you have downloaded the email, there's no need to stay connected to the internet.
As a PMI approved Registered Education Provider (R.E.P.) Mosaic's Mentored Email™ training courses are quality checked and pre-approved by PMI; our training certificate issued on completion of your course is automatically accepted by PMI as proof of you having completed the training.
You are invited to sign up for Module 1 of your chosen course free of charge (just complete the booking form) - we send the module 'on approval' - if you like the materials, you pay the invoice and keep going; if you don't think its appropriate for you just let us know and we cancel the course (there's no cost to you).
Mentored Email™ Learning Format
The Mentored Email™ format is ideal for you if your preferred learning style is built around guided self-study using a combination of linguistic and logical learning styles similar to those needed to interpret the PMI examination questions. Naturally, our course materials and references contain numerous images to graphically explain concepts, but we recognize this is not the same as hours of high-quality video.
The unique aspect of our Mentored Email™ approach is the 'mentored' element of the course. While we can never fully replicate the classroom experience all trainees are actively encouraged to ask questions and debate issues either by email (probably best for technical stuff) or by telephone / Skype – we can usually work around time differences. There are no limits placed on the number of questions you ask, partly because we are focused on making your study a success and partly because in many cases answering your question provides materials to enhance our course materials.
Mentored Email™ Course Structure
Course & Module Structure
The information needed for your course is supplied in a number of modules. Each module includes the delivery of reference materials, followed by test questions and feedback on the answers provided. The three components of each module are designed to work together to reinforce the student's learning. As the course progresses, questions test the student's knowledge of previous modules as well as the current one. Regular feedback is provided to each trainee showing their overall score and their score against each of the topics. This helps highlight areas of strength and areas needing more study.
Mosaic's email based support service is available to help trainees with any questions they may have and to provide additional guidance as needed. The course materials build into a comprehensive manual for revision and future reference. As part of the course fees, Mosaic provides a complete index of the materials, and links to additional resources in our PMKI Library.
Typical Module Structure
Most people average around 3 Hrs per module; each module includes:
Topic reading and Questions emailed to the trainee.
The reading will include references to PMI Standards where appropriate, other freely available information and extensive proprietary information from Mosaic's resources. Reading time should be 1 to 2 hours.
A range of questions in the same format as the PMI examination. Questions will relate to the current topic (10 to 20 questions) and revision of previous topics (10 to 15 questions). Trainees should attempt to answer all questions in approximately 20 minutes.
Trainee provides answers. Answers are emailed to your mentor and are checked for accuracy. Evaluation emailed to the trainee. Your Mentor provides feedback on the answers (both why answers are correct and why answers are wrong), a comprehensive scoring report measuring your overall progress and performance against each of the exam topics covered in the course.
Where required, additional reference materials are recommended or provided to the trainee. Review time should be approximately 1 hour.
The next module is normally forwarded shortly after the current module is returned. Trainees wishing to fast-track their training typically receive modules on a pre-agreed schedule; it is possible to complete the course in a week if needed.
Individual students will complete the whole course using this delivery option, in their own time and at their preferred pace of working. Where groups of people can be organized (eg via a PMI Chapter or within a business), we can work with the group to facilitate a shared learning experience.
We focus on questions!

Passing your examination requires skill in answering PMI's multiple choice questions! Where no exam is involved, answering questions helps drives the learning process. Each question is returned with a complete answer, by reviewing the answers, trainees learn why some options are correct and why others are wrong. Mosaic's scoring matrix lets each trainee know the topics needing more work and where they are comfortably on track. See more on how questions help the learning process.
Key Deliverables
Students will acquire the necessary knowledge and understanding required to apply the techniques taught in the work place and where appropriate, successfully pass their PMI examination first-time.
Mosaic's courses are specifically designed to equip trainees with the necessary skills and knowledge to apply the taught concepts in the workplace (see more on our approach to course design). The course framework is based on the PMBOK® Guide, other standards and key references from our PMKI Library. The course will:
Provide comprehensive training in the designated subject
For exam prep courses only:

Assist appropriately experienced project personnel to achieve PMI accreditation
Assist with obtaining PMI membership
Assist with registering to take the PMI examination
Assist with assessing and completing the experience section of the examination application
Provide the required hours of accredited project management training to apply for the examination.

Provide a framework of information by way of references and proprietary materials to allow trainees to acquire the specific knowledge outlined in the course specification
Provide a structured framework to test trainees' knowledge on a progressive basis - you will answer hundreds of exam-style questions!
Provide one-on-one feedback regarding performance in each module to allow trainees to focus on areas requiring improvement.
Post a certificate of completion to you anywhere in the world.