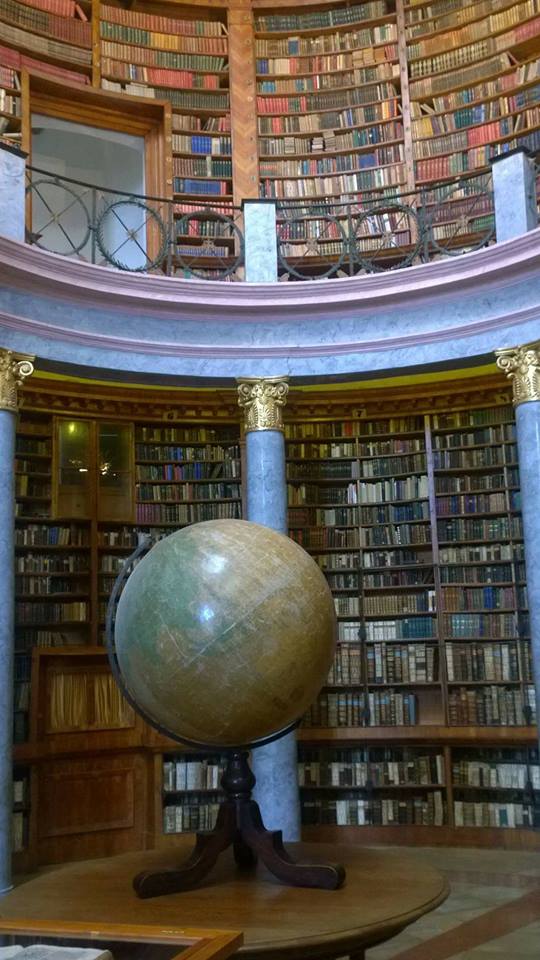 This page looks at aspects of construction and engineering management including emerging technologies, contracts, controls, and dispute management.
Topics included in Construction & Engineering:
- General papers – management and control
- BIM and Technology
- CIOB resources
- Dispute management in construction/engineering
- Casewatch Reports – building & contract law
- Useful External Web-links & Resources.
Other related sections of the PMKI:
- Claims and Forensic Analysis
- ADR and Dispute Management
---
General Papers – Management and Control
CIOB Definition of Construction Management: Download the PDF
Construction Management: Management of the development, conservation and improvement of the built environment; exercised at a variety of levels from the site and project, through the corporate organizations of the industry and its clients, to society as a whole; embracing the entire construction value stream from inception to recycling, and focusing on a commitment to sustainable construction; incorporating a wide range of specialist services; guided by a system of values demonstrating responsibility to humanity and to the future of our planet; and informed, supported and challenged by an independent academic discipline.
Rethinking Construction
- Eagan Report 1998: View PDF
- The benefits and on-going recommendations updated in Accelerating Change 2002 (Egan & Crane):
View PDF
Scope for Improvement reports. These reports identify a series of major issues in the scoping of manager projects and the allocation of risk. The trend between 2006 and 2014 was basically a flat line, with a consistent average of 20% of scope missed from the project at the time the contracts were signed.
- Report on the Australian Construction Industry (2014) by Ashurst Lawyers: View PDF
- Report on the Australian Construction Industry (2011) by BDW Lawyers: View PDF
- Report on the Australian Construction Industry (2008) by BDW Lawyers: View PDF
- Report on the Australian Construction Industry (2006) by BDW Lawyers: View PDF

---
BIM and Technology
General BIM related information
Building Information Modeling (BIM) is an intelligent 3D+ model-based process that gives architecture, engineering, and construction (AEC) professionals the insight and tools to more efficiently plan, design, construct, and manage buildings and infrastructure.
WP: BIM = Building Information Modelling. BIM is a game changing evolution in the way the 'built environment' is designed, built and maintained through life to the eventual decommissioning and either renovation or demolition of the structure. this White Paper offers a concise overview of the technology.
UK BIM implementation map. The Roadmap is owned by BSI committee B555 Construction design, modelling and data exchange, which brings together leading institutions and organisations around the BIM agenda to support the delivery of clear guidance to the UK industry dedicated to providing and operating built assets.
---
BIM enabled software
Assemble - A web-based 3D solution that lets you extract meta data, add coding, collaborate, and connect. Part of Autodesk Construction Solutions: https://assemblesystems.com/
Bentley - 4D construction platform including Synchro: https://www.bentley.com/
BIM 360
- A unified construction management software platform connecting your project teams and data in real-time, from design through construction. Part of Autodesk Construction Solutions:
https://www.autodesk.com/bim-360/
iConstruct - A building information modeling (BIM) software for Autodesk Navisworks: https://iconstruct.com
Navisworks® - Project review software, holistically review integrated models and data to better control project outcomes: https://www.autodesk.eu/products/navisworks/overview
Revit - Tools for architectural design, MEP and structural design, detailing and engineering, and construction professionals. Contributors across all disciplines use worksharing and Autodesk BIM 360 to share and save work to the same project: https://www.autodesk.com.au/products/revit/overview
Synchro 4D Modelling - 4D modelling, integrates with Primavera, MSP and other scheduling tools (or stand alone): https://www.synchroltd.com/
UniPhi - Integrated 5D BIM software to collaborate, track and report on your project portfolio: http://uniphi.com.au/
For a list of tools focused on managing the construction process visit our planning and controls, software page.

---
CIOB Resources
The Chartered Institute of Building is the world's largest and most influential professional body for construction management and leadership. It is a worldwide professional body that represents construction and property professionals who work within the built environment. Resources in this section include links to:
Chartered Institute of Building has been represented in Australia (CIOBA) for many years, see P. Weaver's role
Carbon Action 2050, is a core initiative, and a free resource for the construction industry world wide to reduce its carbon footprint: http://www.carbonaction2050.com
Prs: CIOB's Contribution to the Effective Management of Time in Construction Projects (new Complex Projects Contract). This paper outlines the major advances in the practice of project planning and scheduling introduced by The Guide.
---
The CIOB Time and Cost Management Contract Suite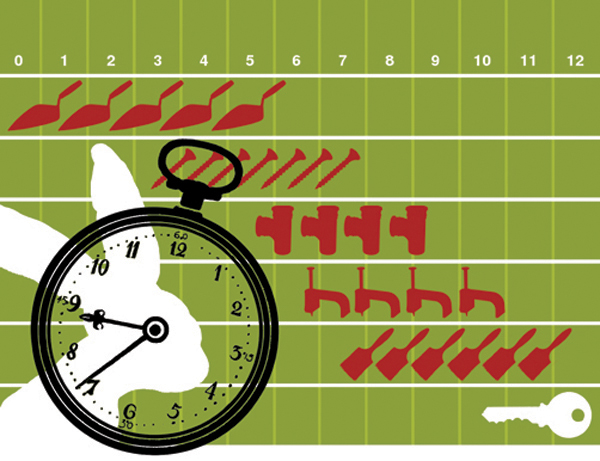 The Time and Cost Management Contract is a revised edition of what was previously the CIOB's Complex Projects Contract, published in 2013. The name has been changed to reflect more clearly the core strengths of the Contract. The Time and Cost Management Contract is written for use with the Time and Cost Management Contract suite's Subcontract and Consultancy Appointment to provide a uniform approach to time cost and risk management from initiation to completion of building and engineering projects.
Use of the contract
The Contract is most suitable for those projects which cannot be effectively managed intuitively and which require for their success a more scientific approach to time and cost risk management than is usual on more simple projects. The Contract can be used by companies, public authorities and private individuals in the UK and in any other country requiring the Contractor to build only from a design prepared under the direction of the Employer, or for the Contractor to design the Works in whole or in part. The Contract can be used for:
Build only of a design prepared under the direction of the Employer
Build only of a design prepared under the direction of the Employer, but with the Contractor's design of parts
Design and build or turnkey projects in which the Contractor is responsible for both the design and construction of the Works
Construction management and management contracting (with some changes in terms required by Special Conditions).
Pricing
The Contract can be used with any method of pricing. Commonly, these include fixed price, target cost, measured term, fixed fee, cost reimbursement, partnering and alliancing. The required method of pricing is to be described in the Special Conditions.
Special Conditions
The standard documentation is expected to be supplemented by Special Conditions setting out the method of pricing, insurance requirements, bonding and any other matter peculiar to the particular project for which it is used. The Special Conditions take priority over these standard conditions.
Specification
The standard documentation is expected to be supplemented by a Contract Specification identifying the standards of performance required for the particular project.
Time Management
The Contract requires competence in critical path network modelling, resource allocation and productivity analysis. The Working Schedule is required to be in differing densities updated and revised on the rolling wave principle that constantly predicts the currently attainable completion date, sectional completion dates and key dates.
Cost Management
Cost management is by reference to the values attributed to the activities in the Working Schedule with progress updated from progress records held in a database. The updated working schedule constantly predicts the out-turn cost of the Works and the value of work done to date.
Risk Management
The Contract is a collaborative contract requiring the Contractor, its Subcontractors and the design Consultants to work with the Time Manager, Cost Manager, Contract Administrator and the Employer to constantly appraise risk and to confer in taking practical action to overcome and avoid unnecessary consequences of time and cost risks. The Time Manager is required to collaborate with the Contractor, Subcontractors and Consultants. The Contract contains power to instruct acceleration both to overcome the effects of a delay to progress and bring forward completion dates where practical.
Collaboration
The Contract requires a collaborative approach to design in conformity with British Standards Institution's BS 1192:2007, but goes further in expressly requiring the Contractor and all Subcontractors and Consultants having a continuing role in design, administration or quality control during the Works to participate in decision making, quality control, time management, cost management and risk management.
Building Information Modelling (BIM)
The Contract is suitable for Level 2 Projects 1 and the collaborative production of information throughout the project life cycle. It is compatible with the requirements of the British Standards Institution's PAS 1192: Part 2, 2013 "Specification for information management for the capital/delivery phase of construction projects using building information modelling" and it may be used with any desired Building Information Modelling protocol.
Information Transfer
The Contract requires information to be transferred electronically either by readable file or in native file format and in accordance with a File Transfer Protocol compatible with the British Standards Institution's PAS 1192:4 2014 COBie.
Key links and references
More information, download and buy the Time and Cost Management Contract from www.ciob.org/insight/time-and-cost-management-contract-suite

---
CIOB Construction Management Training Resources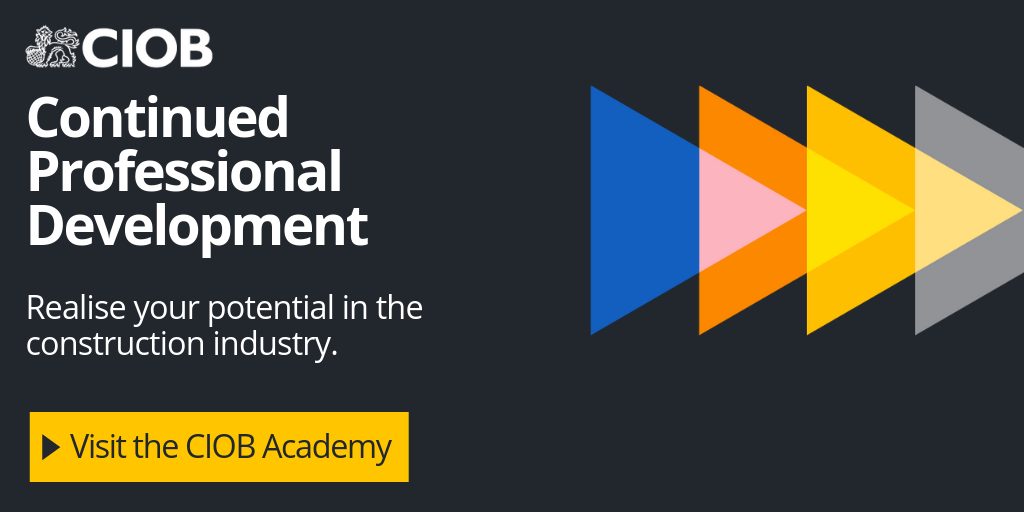 Mosaic's training and this PMKI library are focused on project management. The CIOB Academy is our recommended resource for construction management resources. The Academy publishes a mix of industry relevant webinars, videos, and written materials (many free of charge) to aid with your professional development. To see what's available visit: https://www.ciobacademy.org/

---
Dispute Management in Construction/Engineering
Casewatch Reports – a series of 100+ brief reports on building & contract law designed for non-lawyers. See the full list of PDF reports.
CRC For Construction Innovation - The CRC-CI website closed 30th March 2010, Documents from the CRC-I project, a Guide to Leading Practice for Dispute Avoidance and Resolution are available for download:
- Guide to Leading Practice for Dispute Avoidance and Resolution
- Guide to Leading Practice for Dispute Avoidance and Resolution: An overview
- Dispute Avoidance and Resolution (literature review)
- Causal Ascription of Disputes (report)
- Strategies for Dispute Avoidance (report)
- An exploratory study of project dispute pathogens (journal article)
- Causal Modelling of Construction Disputes (refereed conference paper)
Delay and Disruption Protocol - The Society of Construction Law (UK): https://www.scl.org.uk/
Contract & Commercial Management
Preventing disputes is better than resolving disputes. The introduction of Adjudication in the UK and Australia has pressurized project administration, causing a radical re-think of many traditional project management and contract management processes. The Acts apply to every business involved in Building and Construction including contractors, subcontractors, clients, suppliers and professional firms. Construction industry professionals need to address and manage the impact of the Acts on projects in which they are involved. For examples, see the Casewatch series on Adjudication.
Effective contract management requires:
Leadership – Executive exposure to the concept of commitment management [see: Leadership & Motivation]
Strategy – Policy formation for robust, systematized mapping of strategic and operational goals [see: Aligning Projects, Programs and Strategy]
Stakeholder engagement – Plan and track business relationships [see: Advanced Stakeholder Engagement]
Risk Management – Implementation of effective risk management [see: Advanced Risk Management]
Solution Requirements Management – Design & segmentation of product/service categories for management effectiveness
People Development – Closing skills gaps and development of team members as trusted advisors.
Financial – Link contract terms and conditions to price and cost analysis, pay for performance
Execution & Delivery – Strong focused on results, performance based contracting, regular reviews of the procurement systems
Information Systems / Knowledge Management – Procurement support using automation to systematically capture and manage contract and relationship performance
---
Concurrent Delays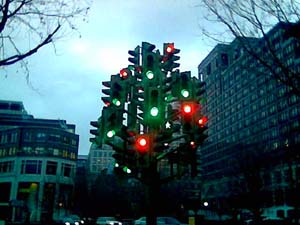 Concurrent and parallel delays occur when two separate causes of delay affect the same project during the same, or overlapping, periods of time. In this situation determining the cause of the delay and consequently which party is responsible for the consequences of the delay can be very complex.
WP: Concurrent and Parallel Delays. To determine whether an event delayed the completion date of a project, it is important to determine whether the intervening event affected the current critical path, or created a new critical path, and which party is responsible for managing the consequences of the delay.
PP: Concurrent Delays in Contracts (J. Doyle). A review of the legal principles applied to assess liability in the event of a set of concurrent delays.
Navigant Consulting: a series of papers highlighting the differences in approach to concurrent delays in different regions of the world:
- Focus on Southeast Asia
- Comparison of English and U.S. Law
- Concurrent Delay and the Critical Path, the AACE Protocol
- Concurrent Delay (USA)
- Concurrent Delays in Contracts (J Doyle)

---
Useful External Web-links & Resources
Construction and Engineering Disputes
Doyles Construction Lawyers - Australia's largest specialist construction law firm: https://doylesconstructionlawyers.com/
Resolution Institute (formally IAMA and LEADR) - Australia's largest, independent and most experienced arbitration and mediation service: https://www.resolution.institute/
The Society of Construction Law (UK). The society works to promote education, study and research in the field of construction law and related subjects (including adr, arbitration and adjudication), both in the UK and overseas: https://www.scl.org.uk/
Society of Construction Law Australia. A single national organisation of members, at all stages of their professional career, who share an interest in construction law: https://www.scl.org.au/
---
Construction and Engineering Good Practice
The Chartered Institute of Building (CIOB). the world's largest and most influential professional body for construction management and leadership: https://www.ciob.org/about
Constructing Excellence - CE (UK) aims to achieve a step change in construction productivity by tackling the market failures and promoting continuous improvement: http://www.constructingexcellence.org.uk
IACCM - The International Association for Contract & Commercial Management world-class standards in contracting and relationship management process and skills: https://www.iaccm.com Publishes the IACCM Capability Maturity Model to benchmark contracting processes: https://www.iaccm.com/services/contracting-capability-maturity-assessment/
ICPMA - The International Construction Project Management Association (ICPMA) is an international umbrella association focusing on international Knowledge Management, the General Annual Meeting, working groups and publications: http://www.icpma.net
Major Projects Knowledge Hub (UK). Brings together learning, innovation and good practice from many different sources such as learning legacies by major projects, other related knowledge hubs and websites: https://www.majorprojectsknowledgehub.net
Strategic Forum for Construction (SFfC) UK. SFfC brings together the organisations representing the UK construction sector to work collaboratively for a better industry: http://www.strategicforum.org.uk/