Why is stakeholder management so difficult?
A confusion of the real with the ideal never goes unpunished.
Johann Wolfgang von Goethe
Love is an ideal thing, marriage a real thing; a confusion of the real with the ideal never goes unpunished.
Keywords: Stakeholder, Relationships, Communication, Soft Skills.
---
Why is stakeholder management so difficult? [P123]

Projects involve more than the delivery of a product, service or result: they create change. More than anything, they are about managing relationships both within and around the work and outcomes of the project. The challenge for organisations is to deliver successful projects in a climate of uncertainty by ensuring that all those groups and individuals affected by the change, stakeholders, are engaged in a way that enhances their collaboration. The focus of this paper is the construction and operation of Heathrow Terminal 5 for British Airways. Through tracing its development from a successful construction project to its disastrous opening in 2008 where thousands of bags were lost in the first couple of days, the importance of robust relationships and effective communication in every aspect of the successful delivery of a project's outcomes is developed.

We are all social animals: we don't thrive alone. We need to build relationships in our personal and professional lives to be effective human beings. Building relationships requires us to understand two important factors: firstly, a sustainable relationship provides benefits to both parties; and secondly communication is the tool to build and maintain robust relationships. This is indisputably the case in personal relationships, but the same conditions apply to professional relationships. We all communicate: sometimes we do so unconsciously, but we need to appreciate that the most effective communication, personal or professional, is planned – we know the purpose of the communication, we are certain that the relationship is important, and we are clear about the level of effort we need to apply to the communication activity.

Based on this premis, a methodology to assist organisations in effective engagement of a project's important stakeholders is described and lessons that will benefit all projects are identified.
Presented at: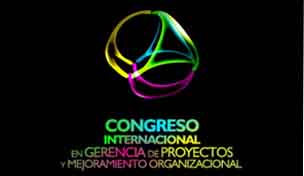 Universidad EAN
Bogota, Columbia.
September 22 - 24, 2010