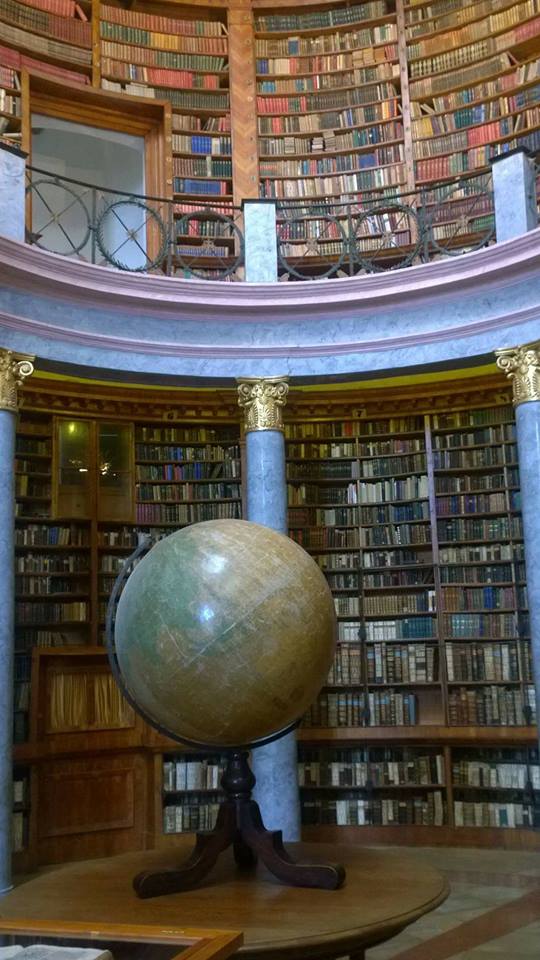 This subject focuses on the emerging science of measuring schedule quality and conformance to 'good practice' and the automated tools that are now available to assist in this process. There is a strong correlation between a well-constructed schedule and a desirable project outcome, applying these concepts will enhance the probability of on-time completion..
Topics included in Schedule Quality Assessment:
- Schedule Quality Overview
- Schedule Quality & Conformance Scoring
- Schedule Quality Assessment Tools and Software
- Useful External Web-links & Resources.
Other related sections of the PMKI:
---
Schedule Quality Overview
One of the foundations for successful project management is to start with the right schedule. The devil is not in the detail.... it is in the schedule!! Smart project managers always check the schedule! But, the subjective view of someone in the project team (even you) is often based on their personal assessment of what the 'right' schedule looks like and whether a particular schedule is good enough, is in itself open to inconsistency. There are better options:
Prs: Standardizing Quality in Project Scheduling. The role of certifications and standardization in the development of scheduling practice focused on successful project delivery.

---
Schedule Quality & Conformance Scoring
There are a number of 'standard' approaches to assessing schedule quality.

PMI's Practice Standard for Scheduling includes a conformance scoring system that allows schedules to be rated for conformance with accepted good practice. This version of the Standards allows assessors to assess whether a schedule uses (ie contains) a component correctly, not the way it is utilised (ie, its usefulness).

- The standard is available free of charge to PMI members, see:
https://www.pmi.org/pmbok-guide-standards/framework
- Australian sales only from our web shop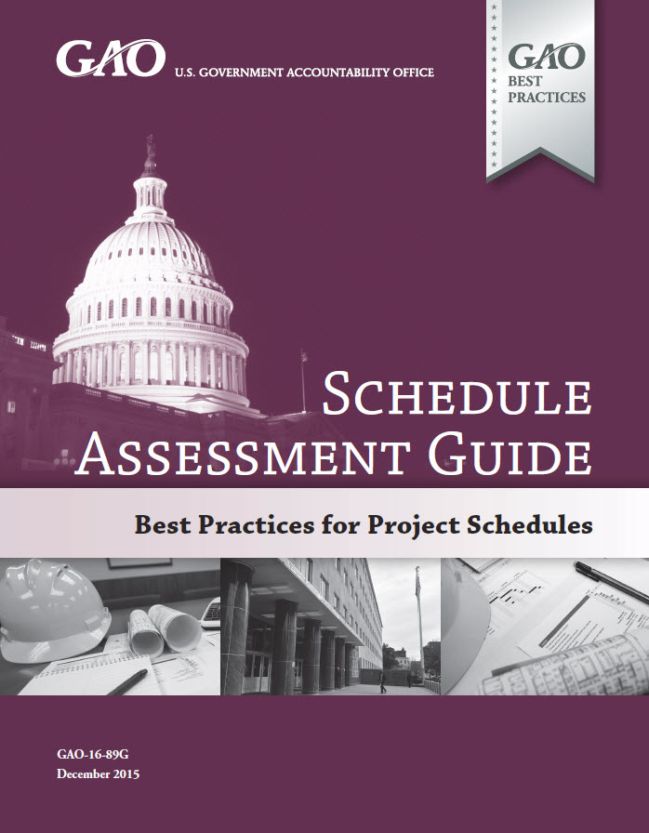 The U.S. Government Accountability Office (GAO) Schedule Assessment Guide provides more comprehensive guidance on creating and maintaining a schedule and supports the scheduling concepts introduced in the Cost Estimating and Assessment Guide. Download a copy of the GAO Schedule Assessment Guide.
Prs: Project Controls. The art of predicting project completion. A good baseline schedule is not enough. Developing a schedule that complies with the GAO schedule assessment guide by incorporating resources and risk.
WP: 14 point DCMA assessment. The Defense Contract Management Agency (DCMA) has developed a set of standards that (when met) ensure a well-built schedule. Each of the checks included in the DCMA 14 Point Assessment are discussed together with some additional useful checks from other sources. The DCMA 14 Point schedule assessment is probably the most used assessment and is required by the USA government in many projects. Download WP1088.
SCRAM - Schedule Compliance Risk Assessment Methodology: SCRAM is an approach for identifying risks to compliance with program schedule, i.e. SCRAM can be used for the assessment and improvement of schedule risk compliance. Unlike the automated options below, SCRAM uses an assessment team to review all aspects of the schedule's development (people and process as well as technical conformance) - https://sites.google.com/site/scramsitenew/
Blg: The Schedule Compliance Risk Assessment Methodology (SCRAM). A brief description of the SCRAM approach to assessing a schedule and the organization that is developing it.

---
Schedule Quality Assessment Tools and Software
Effective analytical tools are available to automate the checking process. These tools reverse engineer schedules created in a range of software tools and check for errors and inconsistencies. Some of the better options include:
Deltek Acumen Fuse: A powerful analytical tool that integrates with most of the major scheduling tools. Acumen is a comprehensive analysis and correction tool that Fuse reporting is designed to be hierarchical so that it accommodates planners, schedulers and executive's needs. You can drill down, slicing and dicing through multiple levels (Work Breakdown) or by any other code or user field to quickly pinpoint potential issues with your schedule. Conversely, summarize detailed results and publish to project dashboards, executive briefings and PowerPoint presentations, all at the click of a button. See: https://www.deltek.com/en-au/products/project-and-portfolio-management/acumen/modules/acumen-fuse.
Schedule Analyzer: For Primavera,is a suite of programs to assist the Scheduler and Claims Analyst in performing difficult or impossible scheduling tasks. Multiple modules are included as a single package, offering detailed analysis and expert recommendations with a wide range of capabilities and reports. Add the eForensic package for forensic analysis - http://scheduleanalyzer.com
Schedule Inspector: Barbecana's Schedule Inspector does 30 different tests on your schedule, including all 14 points in the Defense Contract Management Agency's (DCMA's) assessment guide for Microsoft Project 2007 or later schedules, plus many others including: redundant relationships, out-of-sequence progress, connectivity index (ratio of relationships to tasks), and resources or relationships on summary tasks - https://www.barbecana.com/
SmartPM Technologies: Project analytics built for the Construction Industry. At every schedule update, SmartPM can analyze schedule quality and integrity, perform on-going critical path delay analysis, assess schedule changes over time, support compression and feasibility analysis, and run predictive analytics on both critical path sensitivity and major milestone completion - https://smartpmtech.com/
For more schedule quality assessment tools visit our comprehensive software listing.

---
Useful External Web-links & Resources
For more schedule quality assessment tools visit our comprehensive software listing.