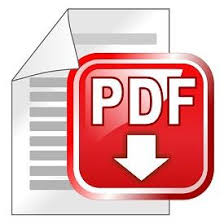 Location: PMKI > Project Controls and Scheduling > PM Software and Tools.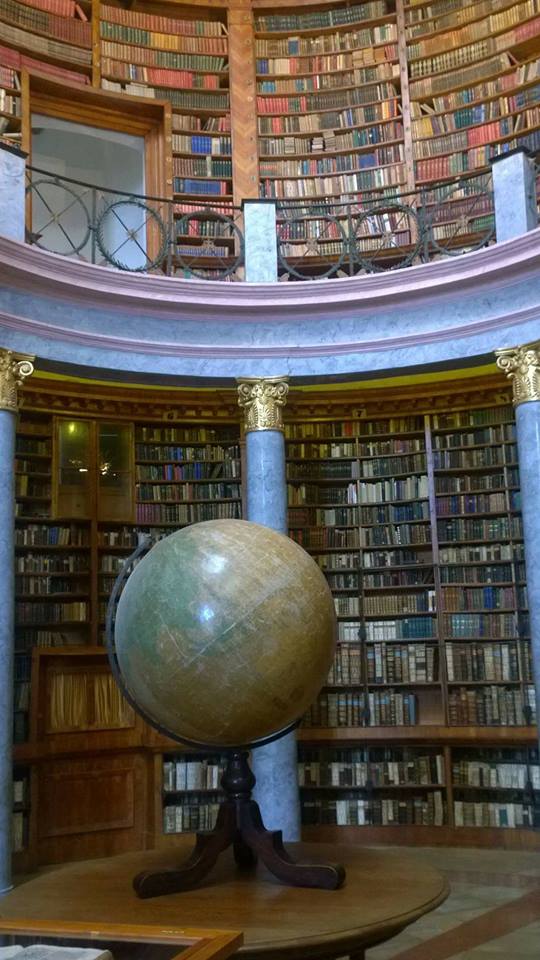 This subject looks at the the range of project, program and portfolio management software and tools available to use (many free). Where we can, links to the developers' web sites are provided.
Topics included in PM Software and Tools:
- Scheduling Software and Tools
- Line of Balance and Time/Chainage Tools
- Viewers and Data Access Tools
- Schedule Risk Tools
- Schedule Quality & Analysis Tools
- Cost, Estimating & Earned Value
- Risk management & Decision Support
- Project Risk Management
- Schedule Risk Management Tools
- Decision Support Tools
- Integrated Portfolio, Program and Project (PPP) Management Tools
- General project management software
- Construction / Engineering management software

---
Scheduling Software and Tools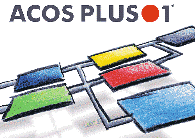 Scheduling Tools

ACOS PLUS.1 is a sophisticated MIS and offering a range of progressive features It has the power to balance and optimise the parameters of the projects in the planning phase. In the update phase advanced functions support transparency and effective control, including embedded Earned Value Management capabilities and the selective loading of multiproject activities from a pool. http://www.pmhost.de/acos/acos_web/index.asp
ALICE - AI - Leverages AI to speed up the planning process, reduce project schedules, and resolve schedule delays. ALICE leverages the construction knowledge of your project team to explore millions of scheduling possibilities and find an optimized schedule in just minutes: http://www.alicetechnologies.com/
BOV - Built On Vision enhances your existing Oracle Primavera or Microsoft Project software, to analyze, reorcast and report on quality, modules include cost, resource, and schedule: https://www.builtonvision.com/
AMS Realtime solution-set with powerful scheduling, earned value management and other functionality including an excellent report writing module and multi resource management to effectively plan and control work, time and resources in real time at project, program and portfolio level: http://www.amsrealtime.com
Aurora - AI - Intelligent scheduling and Critical Chain software - Aurora-CCPM is a combination of Aurora™, Stottler Henke's intelligent planning and scheduling system, with the added power and flexibility of Multi-project Critical Chain Project Management. Stottler Henke delivers software systems to help their customers solve problems that defy traditional approaches, specializing in artificial intelligence products: https://www.stottlerhenke.com/products/aurora/
BASIS - AI - InEight Basis delivers realistic project plans quickly by using artificial intelligence that provides smart suggestions based on your organization's historical project knowledge and human intelligence to easily validate project plans through team member feedback: https://ineight.com/solutions/project-planning-scheduling/
CASCAD-e - a new time-scaled precedence diagramming (TSPD) planning tool from CASCAD-e Systems. Dr. J. Gordon Davis said "Showing project status on a time-scaled precedence diagram (TSPD) is a very unforgiving process. Behind-schedule activities and out-of-sequence work stand out like a sore thumb. But the recovery opportunities are also apparent." CASCAD-e imports data from most standard scheduling applications: http://www.cascad-e.net
Critical Tools - The tools can be used by themselves or as an add-on to Microsoft Project: http://www.criticaltools.com
- WBS Chart Pro - plan and display your projects using a Work Breakdown Structure (WBS) Chart.
- Network Chart Expert, plan and display your projects using a Precedence Diagram.
Deltek Open Plan - Open Plan is an enterprise-class project management solution that offers the power and flexibility to complete medium-to-large and/or multiple projects on time and on budget. : https://www.deltek.com/en/products/project-and-portfolio-management/open-plan
- Training in Australia: Connexion Systems Pty Ltd: https://www.connexion.com.au/
Eastwood Harris - Primavera and Microsoft training books: https://www.eh.com.au/
Empower - A browser-based analytical tool that integrates earned value, schedule, work authorization, and other key performance data to enable proactive management of complex projects: https://www.encore-analytics.com/
Gantter.com - Manage deadlines by tracking every aspect of a project's progress. The power of a leading scheduling software with the convenience of the cloud: https://www.gantter.com
GanttProject - FREE - A free tool for drawing bar charts, flexible open source application: https://www.ganttproject.biz/
Grapple - Collaborative task management software. Assign and monitor project and task progress in one easy-to-use application: http://www.grapple.co/
jxProject - FREE - A free scheduling tool with resource optimisation and durations down to minutes: http://www.jxproject.com/
Merlin Project: Project management software for Mac OS X: https://www.projectwizards.net/en/merlin-project
Micro Planner X-Pert - Micro Planning International. X-Pert supports Activity-on-Arrow (ADM) and Precedence (PDM) networking. The tool offers sophisticated resource analysis, progress tracking and Earned Value capabilities via a user friendly graphical interface: http://www.microplanning.com.au
Microsoft Project - The ubiquitous project management tool found in every office: See your local dealer.
NetPoint™ - PMA Technologies' intuitive Graphical Planning Method™ (GPM) application that provides an activity network-based process for simplified and collaborative planning and scheduling to give clarity to all stakeholders by creating an effective communication tool: https://pmatechnologies.com/
nPlan - AI - Using machine learning to analyse schedule and predict outcomes: https://www.nplan.io/
OnePMO - Project planning and scheduling software for Mac & Windows OS. The focus is on multi-project resource levelling for PMOs in small/medium sized organisations and programs: http://www.onepmo.com
Open Workbench - FREE - A free, mature, open source scheduling tool: https://open-workbench.en.softonic.com/
OnePager Pro & Express - Build PowerPoint-ready project presentations from Microsoft Project or Excel: https://www.onepager.com/
Oracle's Primavera P6 Enterprise Project Portfolio Management - provides a range of software for every aspect of project management including project planning and scheduling, risk analysis, contract administration: https://www.oracle.com/au/applications/primavera/products/project-portfolio-management/
- Support in Australia, Prescience Technology: https://www.prescience.com.au/managed-services/primavera/
Phase Manager - a unique software tool that can create a phase document directly from your existing documentation: https://www.petroglyphprojects.com/phase-manager-phase-documentation-software/ and https://www.phasemanager.com/en/
Phoenix Project Manager - Simple and feature rich critical path method (CPM) scheduling system with high quality graphics and network diagrams: https://www.phoenixcpm.com/
Powerproject - Professional scheduling software for construction/engineering: https://www.elecosoft.com/software/asta-powerproject-home/
ProjectControls.online - Import MSP or P6 files to receive Excel based reports for, single schedule analysis, comparison analysis and ENTERPRISE cashflow, and performance reports: https://projectcontrols.online
PROJECT in a box - FREE - A comprehensive project planning tool anyone can use: http://www.projectinabox.org.uk/planner/
ProjectLibre - The open source replacement of Microsoft Project (formally OpenProj). Desktop and cloud versions: http://www.projectlibre.org/
Project On Track - Bridges the gap that has traditionally existed between planning and managing project execution and is a full lifecycle Project Controls software platform: http://www.projectontrack.net/
RD CPM - Relationship Driven Critical Path Method of planning and schedule analysis (based on a melding of ADM and PDM ideas): http://www.fplotnick.com/RDCPM.htm
Safran Project - Enterprise project and risk management, including scheduling, risk analysis, cost management and a separate reporting system in a single desktop client: https://www.safran.com/
Spider Project - Integrated scope, schedule, cost, resource, and risk management software for projects, programs and portfolios: http://www.spiderproject.com/
---
Line of Balance and Time/Chainage Tools

DynaRoad - A tool specifically designed for earthworks projects featuring mass haul optimization, advanced resource based scheduling, and site monitoring: https://www.topconpositioning.com/gb/magnet-software-suite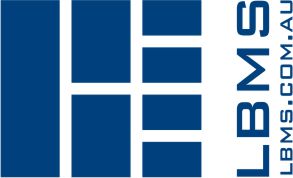 LBMS: Location-Based Management Solutions. The principle of location-based management in construction (LoB) provides improved planning, scheduling and control of projects by using units of location to manage complex project information: http://www.lbms.com.au/
LinearPlus: Entry-level time chainage diagrams for linear projects (eg railways & pipelines): http://www.pcfltd.co.uk/products/linearplus/index.html
MAGNET Project - (previously DynaRoad) A tool specifically designed for earthworks projects featuring mass haul optimization, advanced resource based scheduling, and site monitoring: https://www.topconpositioning.com/gb/magnet-software-suite
Australian support see: https://www.positionpartners.com.au/
Tilos - Time chainage software for time-location planning: https://www.elecosoft.com/software/asta-powerproject-home/asta-powerproject-products/tilos/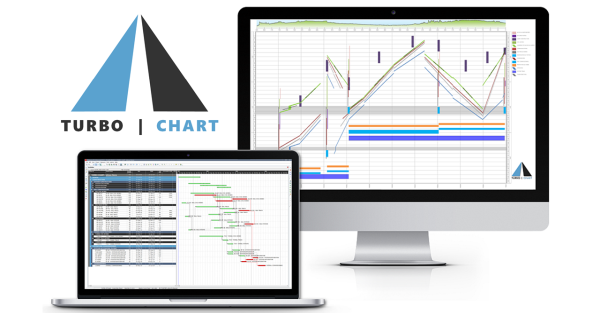 Turbo Chart - Generates Time location charts using your existing schedule by including location and display coding to your activities. Works with Primavera, MS Project, Safran, Asta Powerproject, and any spreadsheet ready data. 14 day free trial: http://www.turbo-chart.com/
Vico Office for Time - Combine the power of model-based estimating with the advanced Flowline methodology of planning, creating detailed and accurate schedules: https://gc.trimble.com/product-categories/vico-office-time
---
Viewers and Data Access Tools
ProjectCleaner - A desktop application that removes or anonymize data deemed confidential within .MPP project files: https://schedulecleaner.com/
Project Watch - System data and analytics for Oracle Primavera systems administrators: http://scheduleanalyzer.com/pwatch_brochure.htm

ScheduleReader - Low cost viewer for XER, XML & XLS schedules: https://www.schedulereader.com/
ScheduleCleaner - A desktop application that removes or anonymize data deemed confidential within P6 .XER project files: https://schedulecleaner.com/
Steelray - Viewers for Primavera and MS Project, schedule analysis, and exporter to UN/CEFACT XML and IPMR2: https://www.steelray.com
---
Schedule Risk Tools
Deltek Acumen Risk - Account for scope uncertainty, work complexity, risk events, weather events and opportunities to determine true cost and schedule risk. Acumen Risk is full-featured and very user friendly: https://www.deltek.com/en-au/products/project-and-portfolio-management/acumen/modules/acumen-risk
Full Monte Schedule Risk Analysis - Calculates the range of probable dates for every single activity/milestone in the project in a single analysis and identifies all potential critical paths through the project. Sensitivity Analysis helps identify key areas to reduce uncertainty in deliverable outcomes: https://www.barbecana.com/full-monte/
NetRisk - An add-on for NetPoint that allows you to perform qualitative and quantitative risk analyses: https://pmatechnologies.com/netrisk
ScheduleReader - DCMA14 Schedule Assessment included in the 'viewer' with fourteen metrics calculated in the report: https://www.schedulereader.com/
---
Schedule Quality & Analysis Tools
Deltek Acumen Fuse - Provides the analysis and benchmarking necessary to comply with government and industry standards: https://www.deltek.com/en-au/products/project-and-portfolio-management/acumen/modules/acumen-fuse
Schedule Analyzer™ & eForensic - A complete set of tools to assist the professional Scheduler and Claims Analyst in performing their job: http://scheduleanalyzer.com/index.htm
Schedule Inspector™ - An add-in to Microsoft Project® (2007 and above). It analyzes project schedules based on DCMA and AACE 57R-09 best practice metrics and quickly highlights any potential issues: https://www.barbecana.com/schedule-inspector/
Schedule MD™ - Analyze P6 (.xer) and NetPoint files to improve results based on compliance with PMA's Core Traits of a Reliable Schedule protocol and the DCMA 14-Point Assessment: https://pmatechnologies.com/schedule-md/
SmartPM™ - Analyzes P6 and MS Project schedule files, assesses schedule quality, integrity, critical path delay causes, compression, and feasibility – in addition to forecasting realistic completion dates: https://smartpmtech.com/
Steelray Project Analyzer - Will evaluate your project schedule for quality and performance in minutes and produce understandable results: https://www.steelray.com/ProjectAnalyzer/Analyzer.php
---
Cost, Estimating & Earned Value
Benchmark Estimating Software - A flexible, easy-to-use estimating & bidding software: https://www.benchmarkestimating.com
Cleopatra project cost management -A multi-faceted set of capabilities including estimating, budgeting, planning, and cost control including Earned Value Management (EVM) and progress measurement to analyze cost and productivity through the full life cycle of enterprise level projects: https://www.costmanagement.eu/
Deltek Cobra - Comprehensive cost and earned value management software to manage and analyse budgets, earned value, actuals, and forecasts: https://www.deltek.com/en/products/project-and-portfolio-management/cobra
Deltek wInsight Analytics - Seamlessly analyze cost and integrate earned value performance into your management processes: https://www.deltek.com/en/products/project-and-portfolio-management/winsight-analytics
InEight Estimate & InEight control - Streamline the entire estimating process by creating benchmarked estimates and bid proposals, then know where your project is going with budget management and real-time forecasting based on actuals received from the field: https://ineight.com/solutions/project-cost-management/
SEER® - Knowledge Based Estimation to support project planning and execution: https://galorath.com/our-products/
---
Risk management & Decision Support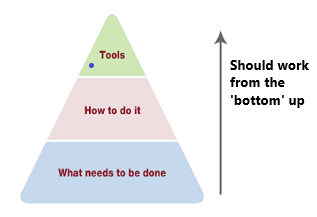 Project Risk Management
Camms Risk - Enterprise risk management software to manage risks, audits, incidents and hazards: https://www.cammsgroup.com/solutions-page/risk/
Risk Decisions - Predict! Risk management and analysis software, plus a range of risk resources and support: https://www.riskdecisions.com
RiskyProject - A complete suite of project risk analysis and project risk management software in one seamless package that integrates with scheduling and planning tools: http://intaver.com/
Risk Tools - RiskOrganizer, ContingencyEstimator, and IssuesValuer, easy-to-use tools to help you manage project risk: https://www.risktools.com.au
Safran Risk - Enterprise project and risk management, including powerful and intuitive schedule and cost risk analysis for complex projects: https://www.safran.com/
---
Schedule Risk Management Tools
Acumen Risk - True cost and schedule risk analysis against native project plans: https://www.deltek.com/en/products/project-and-portfolio-management/acumen/modules/acumen-risk
Full Monte - A cost and schedule risk analysis tool supplied as an add-in for Microsoft Project: https://www.barbecana.com/full-monte/
NetRisk™ - A module for NetPoint® (see above) that allows you to perform qualitative and quantitative risk analysis: https://pmatechnologies.com/netrisk
---
Decision Support Tools
iThink - Decision and system modelling tool: https://www.iseesystems.com/store/products/ithink.aspx

MACBETH - Measuring Attractiveness by a Categorical Based Evaluation Technique, management of complex problems involving qualitative value scores and weights: http://m-macbeth.com/
---
Integrated Portfolio, Program and Project (PPP) Management Tools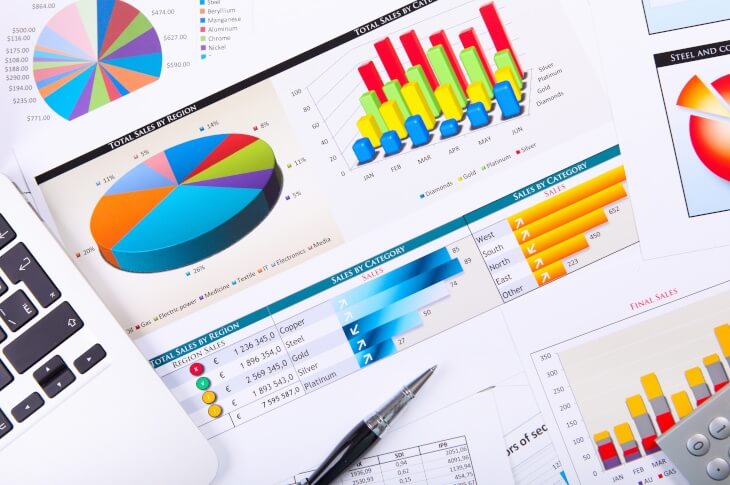 Aha! for Product - Web based team collaboration software designed for product managers: https://www.aha.io/product/overview
Ampify - Benefits management and strategy execution management software designed to fully support benefits planning and realisation: https://www.amplify-now.com/
Ares Prism - Integrated PPP cost management software solutions providing enterprise project controls software that oversees the complete project management life cycle, delivering dependable forecasts, cost control, and performance measurement: https://www.aresprism.com
Bijingo - A comprehensive software as a service Project Management solution via the web: https://www.bijingo.com/ (Australia)
Blue Ant - Web-based project management software: https://www.proventis.net/en/ (Germany)
CA Project Portfolio Management - grow your business with project portfolio management software: https://www.ca.com/us/products/project-portfolio-management-software.html
Camms Group SYCLE - A fully integrated, end-to-end Enterprise Performance Management (EPM) and Business Intelligence systems in the world.: https://www.cammsgroup.com/
- cammsstrategy - a cloud-based platform for strategic planning, execution and evaluation: https://cammsstrategy.com/
- Camms Project - Streamline project processes, align projects to organizational strategy and easily monitor a project's scope, cost, timeframes, risks, resources and delivery: https://www.cammsgroup.com/solutions-page/project/
Clarizen - Enterprise collaborative work management solution: https://www.clarizen.com/
Deltek PM Compass - provides a single, centralized view of project information allowing you to manage and update from a single place: https://www.deltek.com/en/products/project-and-portfolio-management/pm-compass
eTrack
- All-in-one practice management application including integrated scheduling and resource management:
https://etrack.com.au/
(Australia)
Eurobios - Project Portfolio Management, modelling and simulation: http://www.eurobios.com/ (France)
Fortes Change Cloud & Principal Toolbox 8 - project, portfolio and programme management software with an intuitive user interface: https://www.connexion.com.au/
in-STEP BLUE - Requirements and process management system for overall project control: https://www.microtool.de/en/products/in-step-blue/ (Germany)
iPlanWare - A project portfolio management (PPM) solution that ensures you select the right projects to run and then run them better: https://www.iplanware.com (UK web portal)
IPM Global - Integrated project management and document control software for the construction industry: http://www.ipmglobal.net/
Method123 - Project Management Templates, Tools, Forms and Processes, including free papers and a free e-book: https://www.method123.com/
- Online project management software: https://www.projectmanager.com/
MPMM - Software to help you build, customize and share project management methodologies and Life Cycle toolsets: http://www.mpmm.com
OnTrackPM - Advanced levels of governance, controls, and visibility for large (construction, facility, or infrastructure) projects: http://www.ontrackengineering.com
PlanningForce - Integrated project planning and management tool: http://www.planningforce.com
PlanView - Planview's work and resource management solutions break down silos, integrate portfolios, and provide executive level visibility into how it's all coming together: https://www.planview.com/
PMWeb - An enterprise application that provides a powerful, easy-to-use solution for Project Portfolio Management: https://pmweb.com
Project Insight - Web-based project management software solution for the mid-market: https://www.projectinsight.net/
ProjectManager.com - Web-based central hub where teams can work, plan, and achieve things together: https://www.projectmanager.com/
Project Perfect - Project Administration software that integrates with MS Project. Free Information & papers: http://www.projectperfect.com.au (Australia)
Projectplace - Online project collaboration system (European): https://www.projectplace.com/
Psoda
- Psoda (professional software on demand anywhere) complete PPM system:
https://www.psoda.com
(New Zealand)
Redmine - A flexible open source project management web application: http://www.redmine.org/
Sciforma - A web based integrated, PPM tool that brings together all project stakeholders: https://www.sciforma.com
UniPhi - Integrated software to collaborate, track and report on your project portfolio: http://uniphi.com.au/
Viewpoint Construction Software - Integrated construction management systems: https://viewpoint.com
Week Plan - Priority Planner for Effective People: https://weekplan.net/
Wrike - On-demand Online Project Management system; Wrike helps to save time by integrating emails, tasks and web based project management tools: https://www.wrike.com
---
General project management software
Capterra - Software search system - Free directory of over 300 project management software solutions: https://www.capterra.com/project-management-software/
infinitrac - Document and Project Management Platform accessible from anywhere at anytime: http://www.infinitrac.com/en-us/
inSynchro - Integration Manager (IM) provides integration between office systems and scheduling tools, Executive-Eye is a 'C-Suite' dashboard and briefing tool: http://www.insynchro.com
Project Control Pro - A cloud based application that pulls together the various parameters generated by a project onto a common platform to calculate secondary parameters such as productivity and earned value and display all measured parameters next to each other for comparison: http://controlpro.cloud/
Sensei - Jumpstarts that include industry standards and best practices in our cloud-based platforms: https://www.senseiprojectsolutions.com.au
---
Construction / Engineering management software
Assemble - A web-based 3D solution that lets you extract meta data, add coding, collaborate, and connect. https://assemblesystems.com/

Bentley - 4D construction platform including Synchro: https://www.bentley.com/
EcoSys EPC - Enterprise Project Performance Software for Portfolios, Projects, and Contracts: https://www.ecosys.net/
Elecosoft - Digital construction solutions that address the major parts of a construction project. Combinations of their software products enable 4D and 5D BIM by linking project schedules with cost plans and 3D models to drive greater collaboration and efficiency benefits: https://www.elecosoft.com/
GenieBelt & APROPLAN - Mobile apps for progress reporting in live from site in real time. GenieBelt focuses on the project schedule, APROPLAN on quality, safety and drawings: https://www.letsbuild.com/ Previously https://geniebelt.com/ and https://www.aproplan.com/
Hexagon PPM - The asset life cycle solutions for design, construction, and operation of industrial facilities: https://hexagonppm.com/

indus.ai - construction intelligence-as-a-service solution using AI and computer vision from drones or surveillance cameras to create real-time management information: https://www.indus.ai

InEight Project Adminitration & InEight Document control - part of a complete suite of contract systems: https://ineight.com/solutions/

IPM Global - Integrated project management and document control software for the construction industry: http://www.ipmglobal.net/
PlanGrid - Construction productivity software, access all project information from wherever you are, PlanGrid is your single source of truth: https://www.plangrid.com
PROCORE - integrated construction project management software: https://www.procore.com/en-au
Scenario Enterprise - Brings structure and control to your information, commercial and compliance processes: https://projection-group.com

Synchro 4D Modelling - 4D modelling, integrates with Primavera, MSP and other scheduling tools (or stand alone): https://www.synchroltd.com/
UniPhi - Integrated 5D BIM software to collaborate, track and report on your project portfolio: http://uniphi.com.au/

Viewpoint - Connecting critical business functions like accounting and project management with field operations using a collaborative and intuitive cloud-based solution: https://viewpoint.com
---