This subject covers the processes involved in the identification and engagement of stakeholders from the perspective of a project or program to achieve a successful outcome. For more on stakeholder theory and methodologies see:
---
Stakeholder overview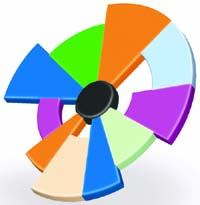 A stakeholder is an individual, group or organization that:
May affect a decision, activity or outcome of the project
May be affected by a decision, activity or outcome of the project
May perceive themselves to be affected by a decision, activity or outcome of the project.
This definition breaks down into stakeholders being:
Individual people, a group of people acting together, or an organization
Who are actively involved in the project, or
Whose interests may be positively or negatively affected by a decision, activity or outcome of the project (either in reality or in their perceptions), and
They may exert influence, or seek to exert influence, over the work of the project or its deliverables.
Project Stakeholder Management focuses on understanding the key concepts and benefits of stakeholder engagement and the relationship between stakeholder satisfaction and project success. To achieve this objective, the project teem need to :
Be able to recognize key stakeholders, their roles and needs
Understand that stakeholders define project success or failure
Be able to apply the tools and techniques used to identify stakeholders and understand their expectations
Understand that all of the resources needed by the project are provided by stakeholders
Understand the importance of planning stakeholder engagement and then maintaining the plan through the life of the project
Be able to classify and prioritize stakeholders to facilitate effective engagement
Understand the link between project communication and stakeholder engagement, and appreciate the critical role of effective communication in the management of stakeholders
Be able to apply effective tools and techniques to monitor stakeholder attitudes and maintain support for the project.
WP: Valuing Stakeholder Management. One approach to calculating the return on investment (ROI) needed to support the business case for using a structured stakeholder management methodology within a business or project.
Blg: Key Stakeholders. Key Stakeholders are defined as a subset of Stakeholders who, if their support were to be withdrawn, would cause the project to fail.
Blg: Value is in the eye of the stakeholder.The link between stakeholders and the perception of value.

---
Manage Stakeholder Engagement
Project Stakeholder Management describes the processes required to ensure that the various people and organizations who are involved in, or are affected by either the work of the project, or the outcomes from the project are identified and effectively engaged and managed. This stakeholder community will be continually changing throughout the project lifecycle, requiring a continuous process of adjustment. The objective of stakeholder management is to achieve stakeholder satisfaction by:
What you deliver; the project deliverables need to fulfil requirements and be fit for purpose
Managing expectations to a sensible level that is achievable, and
Effective and open communication.

Stakeholder Relationship Management A Maturity Model for Organisational Implementation. Dr. Lynda Bourne: This book provides the 'road map' needed to help organizations achieve effective stakeholder engagement in two ways. Firstly, it is a 'how-to' book, secondly, it is a guidebook for assessing the current maturity of an organization. See more



Project Stakeholders
The effective management of stakeholders requires a continuous process of identification, analysis and review.

Stakeholder Work Sheet. A sophisticated spreadsheet based on the Stakeholder Circle methodology designed to manage all of the key aspects of stakeholder engagement
(see more).

Stakeholder on a Page. An easy to use Word template designed to implement the Stakeholder Circle methodology (see more).


WP: The Stakeholder Cycle. The cyclical nature of the overall stakeholder management process is described, but this is not a simple circle.
WP: A Project Manager's Mangers. The key senior management stakeholders who provide direction and support to the project manager are discussed.
WP: Issues Management. Managing issues as they arise during the work is vitally important.
The ESEI Stakeholder Management Series.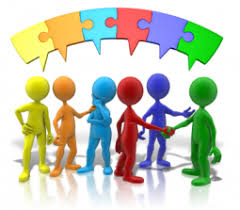 The ESEI (pronounced easy) series of 14 articles provides an overview of effective stakeholder engagement and an introduction to stakeholder theory. It is designed as a starting point for people interested in developing stakeholder management and stakeholder engagement skills:
Art: ESEI Stakeholder Management Introduction. Using the Effective Stakeholder Engagement Initiative (ESEI™ - pronounced easy) is probably the quickest way to create an organizational culture focused on achieving success based on mutually beneficial stakeholder engagement
Art: Stakeholder Theory. 'Stakeholder theory' is a specific approach to recognizing and dealing with stakeholders, based on the concept of stakeholder developed by Ed Freeman.
Art: Why effective stakeholder management is free. Stakeholder engagement is not an overhead and it is not discretionary! It is impossible to deliver a successful project without effectively engaging with your stakeholder community.
Art: Stakeholders and Risk. Successful risk management requires effective stakeholder management and the stakeholder's perceptions of project success or failure is intrinsically linked to effective risk management.
Art: Stakeholder Identification and Prioritization. ESEI stakeholder management benefits from knowing who is in the community, understanding who is important, and deciding what do you need to do craft a successful outcome.
Art: Understanding and visualizing your stakeholder community. Making effective use of stakeholder data requires its transformation into information that can be used to support decision making and action.
Art: Assess Your Stakeholders' Attitudes. Successful project delivery is helped when stakeholders have the right attitude towards you and your work.
Art: Monitoring the 'health' of your stakeholder community. You need to measure the effectiveness of your communications, make adjustments as needed, and also look for the emergence of unexpected changes in the stakeholder community.
Art: The three types of stakeholder communication. A strategic approach to communication using the three general classes of communication; reporting, project relations and directed communication at the right times, to influence the right stakeholders in the best way to achieving a successful outcome.
Art: Communication planning. Communication planning is an essential element in crafting a communication strategy that will work to support the success of the project.

Our Communication Worksheet is a practical Excel template for establishing and monitoring the routine reporting and communication requirements of a project or program (see more).
Art: Communicating for effect. Every communication should be focused on achieving a desired effect on the person's attitude or behaviour.
Art: Stakeholder Management is no longer optional. In many situations effective stakeholder management is becoming a mandated necessity.
Art: The SRMM® model for stakeholder management maturity and governance. The Stakeholder Relationship Maturity Model (SRMM®) has been designed to facilitate the transition of an organization to their desired level of stakeholder engagement capability and maturity in a structured way.
Art: ESEI Stakeholder Management Conclusion. This series offers a tested framework to create an organizational culture focused on achieving success based on mutually beneficial stakeholder engagement.
PP: SRMM: The five stages of Stakeholder Relationship Management Maturity. This paper defines the five levels of SRMM and suggest a route most organisations can follow to progress from 'Level 1 - Ad Hoc' to 'Level 5 - Predictive'.

Making Projects Work: Effective Stakeholder and Communication Management. Dr. Lynda Bourne: Projects are performed by people for people, with the key determinants of success being the relationships between project teams and project stakeholders. This web of relationships will either enable or obstruct the flow of information between people and, as a consequence, will largely determine project success or failure. See more.

---
Useful External Web-links & Resources
Websites

Our Stakeholder Management website focused on Stakeholder Engagement Analytics: https://www.stakeholdermapping.com/
The Stakeholder Circle® commercial website: https://stakeholder-management.com/

Training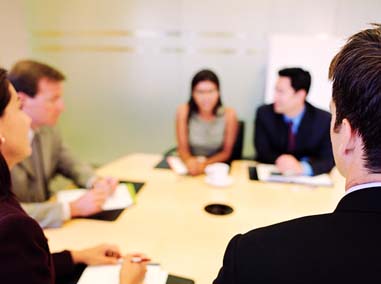 Mosaic's Director of Professional Services, Dr. Lynda Bourne in an internationally recognized authority on stakeholder management and communication. Our communication workshops are:

Effective Stakeholder Management Techniques. This workshop will help project personnel build and maintain robust project relationships by using the Stakeholder Circle® methodology. (view course details - also available as a short Executive Briefing).

Communicating Effectively: the science and art of engaging others
. This workshop will help project personnel understand the importance of analyzing their stakeholder community and then communicating to manage the key relationships (
view course details
).