Project management vs Project scheduling
Until we can manage time, we can manage nothing else..
Peter F. Drucker
Keywords: Scheduling, Communications, Management
---
Project management vs Project scheduling [P107]

This presentation will focus on the differences between successful schedulers and successful project managers and how together they can create successful project outcomes. Key elements of the paper are:
The role of the project scheduler – supporting project success

The key attributes of a successful scheduler (we're not project managers!)

The emerging framework for scheduling and project management – standards and certifications

How to maximise the value contributed by skilled schedulers – they are a scarce resource.




Project Scheduling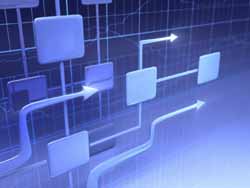 25 - 27th November 2009
Brisbane, QLD, Australia
[Download Brochure]