Project, Program & Portfolio Governance

Overview and Learning Objectives.
This workshop will provide senior managers and others responsible for the direction and governance of projects, programs and portfolios with the resources need to be effective in this role. The workshop is built around ISO 21505 Project, programme and portfolio management - Guidance on governance, and the APM GoPM workbook - Directing Change, a guide to governance of project management, published by the Association for Project Management, UK. Supporting information is drawn from a wide range of international resources.
Governance and management are different concepts, the role of governance is to set 'the rules' and objectives for an organisation or entity, the role of management is to work within the 'rules' to achieve the objectives. Attendees will work through the six functions of governance defined by Dr. Lynda Bourne and understand how these interact with the five functions of management defined by Henri Fayol.
Who should attend: Senior Managers and project/program Sponsors.
The objective of the module is to provide senior managers with an overview of the principles of effective project governance, the quantifiable benefits obtained from effective project governance (based on work by KPMG and PWC), and a tool kit/reference system that can be used to source relevant information when needed in the future.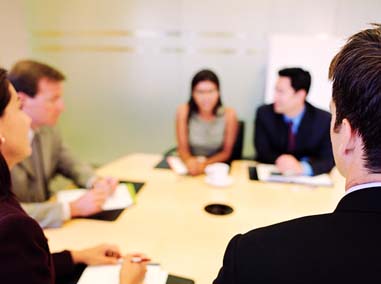 Course Outline
GoPM defines the 11 key principles of an effective governance system covered in this workshop:-
The board has overall responsibility for governance of projects.
The roles, responsibilities and performance criteria for the governance of project management are clearly defined.
Disciplined governance arrangements, supported by appropriate methods and controls, are applied throughout the project life cycle.
A coherent and supportive relationship is demonstrated between the overall business strategy and the project portfolio.
All projects have an approved plan containing authorisation points at which the business case is reviewed and approved.
Decisions made at authorisation points are recorded and communicated.
Members of delegated authorisation bodies have sufficient representation, competence, authority and resources to enable them to make appropriate decisions.
The project business case is supported by relevant and realistic information that provides a reliable basis for making authorisation decisions.
The board or its delegated agents decide when independent scrutiny of projects and project management systems is required, and implement such scrutiny accordingly.
There are clearly defined criteria for reporting project status and for the escalation of risks and issues to the levels required by the organisation.
The organisation fosters a culture of improvement and of frank internal disclosure of project information.
Project stakeholders are engaged at a level that is commensurate with their importance to the organisation and in a manner that fosters trust.
Workshop Details
This workshop describes the context in which the governance of projects, programmes and portfolios is conducted and provides guidance for their governance. It is intended for governing bodies and executive and senior management who influence, impact or make decisions regarding the governance of projects, programmes and portfolios. It is also intended to provide guidance to those who direct projects, programmes and portfolios, such as sponsors, steering committees, portfolio owners and the project management office. The workshop is intended to work as an interactive two-way discussion forum for the exchange on knowledge. This workshop can be combined with either our Advanced Project Management Master Class or Successful Project Sponsorship - The critical role of the Senior Responsible Owner
Modules and Options
The workshop demonstrates typical outputs from project and program management systems that support the achievement of the GoPM principles. The 'typical conforming systems / outputs' are drawn from several sources.
From International sources:- ISO 21505 Guidance on governance of PPP, and ISO 38500 Corporate Governance of Information Technology.
From the UK:- the Association for Project Management (APM) Directing Change (GoPM), Co-Directing Change, and Directing Agile Change and the OCG 'Managing successful programs' documentation.
From PMI:- Governance of Portfolios, Programs, and Projects, Organizational Enablers for Project Governance, The Standards for Program and Portfolio Management plus The PMBOK Guide 6th Edition.
See more on:
Course List
PMI Credential Courses
Workshops (1, 2 or 3 day)
Executive Briefings
---
PDUs and AIPM CPD Points.
PMI PDUs. Attendees at Mosaic's project management workshops earn 1 PDU per hour of teaching time (typically 6 PDUs per day). The breakdown of PDUs across the PMI Talent Triangle® depends on the modules selected for inclusion in the course - the PDUs to be earned are agreed during the course design phase and are included on your individual course attendance certificates. See more on the PMI Talent Triangle®.

AIPM CPD. Attendees at Mosaic's project management workshops earn points based on the AIPM CPD points table current at the date of the course, currently you earn 2 points per hour to a maximum of 20 per course (B08 - Knowledge): see more on the AIPM website.

Other CPD requirements. Mosaic retains details of courses and attendees to support CPD claims in most organisations and we are happy to work with you to ensure you can claim your entitlements.