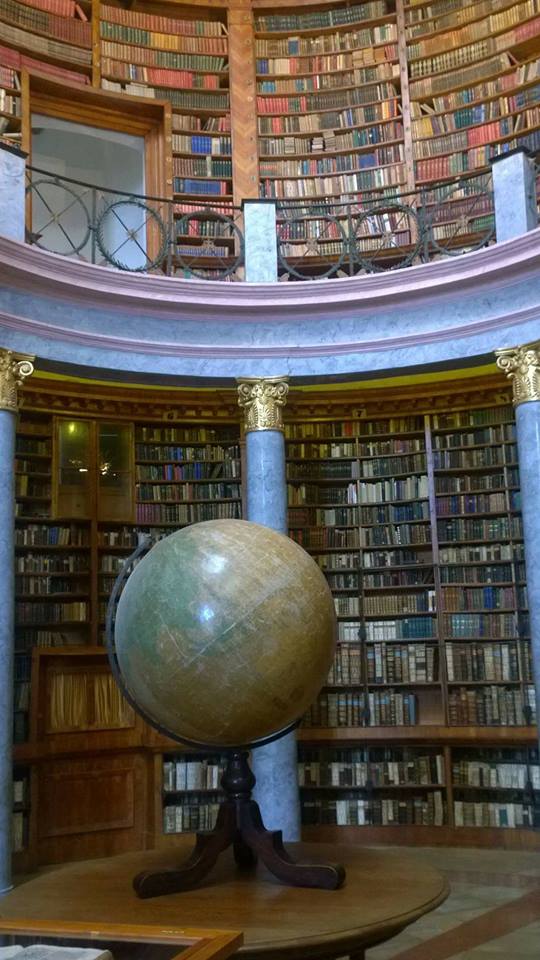 A competent person is capable of applying knowledge effectively to achieve a desired outcome. This section looks at competency and some of the key characteristics and skills a competent manager requires to be effective.
Topics included in Competencies & Interpersonal Skills:
- Competency Overview
- Project & Program Management Competencies
- Competency Frameworks
- Interpersonal Skills
- Making Decisions
- Negotiating & Mediating
- Managing Senior Managers
- Information Acquisition and Use
- Conflict Management
- Managing People and Teams
- Managing People
- Managing Teams
- Trust
- Meetings
- Useful External Web-links & Resources.
Other related sections of the PMKI:
- Personal Ethics
- Leadership & Motivation
- PM Qualifications
---
Competency Overview
WP: Competency. Effective (ie, competent) managers need to know what should be done, have the skills to do the work and be willing to actually do the work - this paper describes the many aspects of competency.
WP: Social and Emotional Intelligence. Emotional intelligence is a basic tool that is the key to professional success; EQ and SQ are defined.
Art: Valuing Soft Skills. Research demonstrating the importance of soft skills and their contribution to productivity.
WP: The innate effect of Bias. Deeply embedded biases affect every decision we make the challenge is to accept people as they are and then work rationally within our innate biases; this needs a rational approach to an irrational problem!
Blg: Practical Project Politics. PMI expects project managers to be politically smart and recognizes that the appropriate and skillful use of politics and power help the project manger be successful - organizational politics are explained.
PP: What Does a Project Manager Need to Deliver Successful Projects (In large and complex organizations)? This paper focuses on those aspects of a Project Manager's skills and knowledge that must be invoked for project success in large, complex organizations by defining Project Management as a mixture of art and craft and how this connects to concepts of management and leadership.
PP: Advancing Project Management in Learning Organizations. Effective project managers are required to have both "hard" technical skills to help control the iron triangle of time, cost and functional scope as well as relationship management skills to work effectively with people and get the best out of them. This paper argues that project managers also need a third skill: we refer to it as tapping into the power lines. This is a skill beyond the management of schedules, budgets and milestones, beyond leading project teams or managing suppliers and users, and even beyond what is commonly regarded as managing a project's senior stakeholders. The hypothesis, based on data gathered from three case studies, is that there is a need for project managers to be skilled in managing at the third dimension in large organizations; to understand the need for, have the ability, and be willing, to "tap into the power grid" of influence that surrounds all projects, particularly in large organizations. Without third dimension skills, project managers and their organizations will find delivering successful project increasingly more difficult. The second part of this paper will discuss how project managers might achieve competence in managing the third dimension both through individual effort and with the support of the learning organization.

---
Project & Program Management Competencies
Blg: Phronesis – A key attribute for project managers. Working out the right way to do the right thing in a post-truth world is a key skill for every project manager.
WP: Personal Time Management. This White Paper takes a pragmatic look at some of the options that can help achieve the maximum output from your valuable working time.
PP: Tapping the Power Lines (how to connect to this organizational influence grid). Successful completion of project deliverables depends on project management of both 'hard' skills (time, cost, scope—1st Dimension) and 'soft' skills (relationship management—2nd Dimension) throughout the project lifecycle to achieve project objectives that fully address stakeholder expectations.
PP: The Accidental Project Manager – The Getting of Wisdom. The phenomenon of accidental project managers is explored, and ways to help them and their novice colleagues to increase their chances of project success by describing the project management skills needed for success.
PP: The future of the PM Hero. In the first decade of the 21st century, the accidental PM change to the PM 'hero'. A highly skilled practitioner who could almost single handedly create project success, but in the second decade of the 21st century this will no longer be enough. Good project management will become business as usual, and effective PMs will need to display '5th Level Leadership'.
WP: Systems Thinking. Systems thinking is a problem-independent way of applying principles and methods related to the successful engineering of systems, to meet stakeholder requirements in a rigorous way to integrate people, purpose, process and performance.
Competency Frameworks
DP: GAPPS (2007) A Framework for Performance Based Competency Standards for Global Level 1 and 2 Project Managers. Global Alliance for Project Performance Standards (GAPPS) is a volunteer organization working to create consistency in global standards.
DP: GAPPS (2019) A Framework for Performance Based Competency Standards for Project Controls. Global Alliance for Project Performance Standards (GAPPS) is a volunteer organization working to create consistency in global standards.
DP: APM Competence Framework. Developed by the Association for Project Management (UK). Project manager competencies.
See also: External Web-Links below.

---
Interpersonal Skills
Two key interpersonal skills are the ability to motivate and lead others, these are covered in:
Leadership & Motivation
Art: Practical Stakeholder Engagement.The four basic elements of effective stakeholder engagement - achieving an effective engagement with your team, leading to a constructive dialogue that helps create project success does need planning, processes and time.
Click through to see more on Advanced Stakeholder Engagement.
Art: Perspectives on time! People see time differently. For some, time flows from the future into the present and on to the past at a steady rate; our plans for tomorrow become the actions of today and then the memories of times past. Others see time as a river carrying them forward to an uncertain future. Understanding these perspectives helps deal with different attitudes to punctuality.
Making Decisions
WP: Decision Making. Decision making is a central part of any management role, this paper looks at the different types of decision and the options for making a 'good decision'. Download the PMI Ethical Decision-Making Framework
WP: Problem Solving. The process of solving problems effectively by generating alternatives and finding better means is at the heart of effective project management. This paper outlines the different techniques that can be applied to solve problems.
Art: Problems, Conflicts and Decisions. Conflict management, problem solving and decision making are interrelated and all are focused on achieving the best possible outcome. This paper describes this interrelationship.
Art: Are you a decisive or a divisive decision maker?? All effective leaders must make decisions – good ones are decisive, not divisive.
Art: Wiser Group Decision Making. If 'two heads are better than one' why do so many committees make bad decisions? this article suggests some practical solutions.
Art: Six Thinking Hats. A thinking tool for group discussion and to assist individual thinking.
Art: Learning from your Mistakes. You cannot attempt something new without occasionally making mistakes and if lessons are learned, years later a collection of mistakes is what is called experience.
Art: Know when to lose. Pick your battles! The art of effective dispute management is to make sure any 'wins' are worth the cost and more importantly making sure any losses are manageable.
Negotiating & Mediating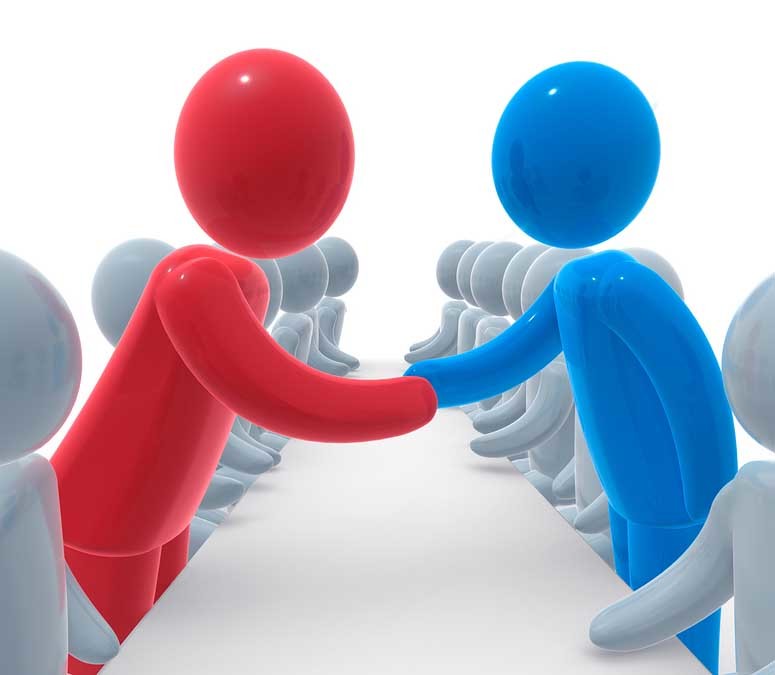 Negotiation is a strategy of conferring with parties of shared, or opposed, interests with a view towards compromise or reaching an agreement. It is, or should be, a process designed to achieve a mutually acceptable outcome because there are always two parts to any negotiation:
Reaching an agreement on the problem or issue 'in the room' (the easiest part), and
Implementing the agreement after the negotiation is concluded (which usually requires both parties to do things).
Effective negotiations are a collaboration, not a competition. The parties should:
Focus on interests not positions
Seek to understand what each side really wants
Look for win/win outcomes
DO NOT attempt to trick the other side
Employ we/us discussions to solve problems.
While ideally everyone is focused on achieving a good outcome, different people adopt different negotiating styles. Effective negotiators are aware of these approaches and may choose to their style to meet the needs of particular situations before trying to steer the negotiation towards the style that has the potential to deliver the best outcome all round.
WP: Negotiating and Mediating. Negotiating is, or should be, a process designed to achieve a mutually acceptable outcome, mediation is a facilitated negotiation.
WP: Win-Win Negotiations. A win-win approach to negotiation should be based on a risk/reward standpoint.
Managing Senior Managers
PP: Advising upwards: managing the perceptions and expectations of senior management stakeholders. Part of the PM's role is to understand senior management support is vital for project success and to do whatever is necessary to ensure that senior stakeholders understand and fulfil the requirements of this role. This is about creativity in relationship management: there is no template or checklist to follow; this is not the realm of the faint hearted.

Advising Upwards: A Framework for Understanding and Engaging Senior Management Stakeholders. Building, and managing, relationships with senior (upwards) stakeholders is essential for success. Advising Upwards makes a detailed examination of stakeholder relationship management, starting with a discussion of the personal changes that senior managers must make as they move into executive roles in the organization, and recognizing that through targeted and purposeful communication the team must ensure that their senior stakeholders understand how best to support their work.

Blg: What is your personal brand? If you want a stakeholder to 'buy into' your ideas, believe your communication or take action on your recommendations they need to recognize you as a credible messenger. Whilst you can build credibility over time, you only ever get one chance to make a good first impression and your personal brand will be a major contributor to the impression created in the mind of the person you are interacting with.
Information Acquisition and Use
Art: Data to Wisdom – Creating and Managing Knowledge. The processes and documents used to transform raw data into the knowledge needed for wise decisions from a project controls perspective.
Blg: Fine Tune your detectors. Good information is essential for good decisions.
Art: Eliminating the fear factor. W. Edwards Deming's 14 key principles for management #8 is: Drive out fear, so that everyone may work effectively for the company.
Click through to see more on Knowledge Management.
Click through to see more on Communication Management.
Conflict Management
WP: Conflict Management. The ability to deal with conflict effectively is directly related to overall management success and is a key aspect of relationship management.
Art: Why are they (you) fighting? Emotions kick in quicker and are far more powerful than rational thought. Fight or flight is one of the most basic of survival strategies and has to be managed to reduce conflict .
Art: Eliminating the fear factor. Drive out fear, so that everyone may work effectively for the company. If people are people are fearful of being 'blamed', the last thing they will do is pass on accurate information about an issue or a problem.

---
Managing People and Teams
Managing People
WP: The Functions of Management. Project management is a subset of general management, the five functions of management are discussed in the modern context (see more on the foundations of Henri Fayol's theory).
WP: Understanding Power and Authority. The effective use of authority is a key part of project management and an element of leadership. Within organisations, management authority is defined as the power or right to give directions, make decisions, and enforce obedience; but this is rarely an absolute power, influence and soft skills are also needed.
Art: Dealing with difficult people. Effective ways to manage a dysfunctional relationship with a difficult person.
Art: Understanding 'Expert Judgement'. Expert judgement is and important concept; this paper explains what it is and how to apply it.
Managing Teams
Effective team development is vital to enable the project to meet its objectives. This includes enhancing the ability of each stakeholder to contribute to the team, and enhancing the ability of the team to function effectively. Team development is enhanced by:
Co-location (being in the same place at the same time) - virtual teams needs more work to become effective
A common and clearly defined objective for the whole team
Time spent doing things together. The project manager is responsible for maximizing team performance through leading, mentoring, training, and motivating team members, and encouraging the team to move through its development cycle to become a 'performing team'.
Blg: Developing your team. You are responsible for building the team you lead! One of the key stakeholder management roles fulfilled by effective team leaders and project managers is helping their team members grow and improve.
WP: The Art of Delegation. You cannot do it all yourself! Delegation is when you assign responsibility to another person to carry out a specific task, and is a key management and team building skill. Effective delegation is the key to your success.
WP: Effective Explanation. Effective delegation requires effective explanation of the work being delegated the art of explanation is outlined in this White Paper.
Blg: HPWP Lessons from Manufacturing (High Performance Work Practices). Applying HPWP in a project team environment to create success.
Art: Rewarding you team. The SCARF model of thinking about what happens in the brain during social situations, and can provide a useful insight to the way motivation works
Art: Eliminating the fear factor. Drive out fear, so that everyone may work effectively for the company. If people are people are fearful of being 'blamed', the last thing they will do is pass on accurate information about an issue or a problem.
Blg: The art of giving feedback. The ability to give actionable feedback on performance to team members so they know what you expect from them. Blg: Using negative feedback. How we can make use of negative feedback directed to us to improve.
Art: Fairs Fair - Process & Procedural Fairness. Process fairness is quite distinct from outcome fairness. When you have to deliver bad news to a person, the processes you use are at least as important as the decision you have made.
The Value of Trust
WP: The Value of Trust. Trust is a key element in the effective management of project teams and contracts. High levels of trust speeds up decisions and lowers costs.
PP: Trust: a tale of two constructions. Building and maintaining trust through understanding stakeholder relationships. This paper contrasts two projects and the effect of different contractual arrangements on their respective supply chains, to show how an attitude of sharing risk and a focus on building and maintaining robust relationships can lead to more efficient project delivery.
Blg: Credit, Trust and Emotions. There is no credit without trust because there is always asymmetrical information in every transaction. But how much trust someone is willing to invest is driven by emotions as much s by logic.
Meetings
WP: Managing Meetings. To make meetings effective, careful thought has to be given to the choice agenda, attendees and the specific purpose of each meeting.
Blg: Meeting Management - strategy and tactics. If your job involves arranging meetings then you need to get both your strategy and your tactics right to create a short, effective, useful and enjoyable experience for everyone!
Art: Wiser Group Decision Making. If 'two heads are better than one' why do so many committees make bad decisions? this article suggests some practical solutions.
WP: Facilitation. Facilitation is the effective deployment of the processes and tasks needed to run a productive and impartial meeting.
Blg: Are you a workshop leader or facilitator? Four different approaches to facilitating or leading a workshop depending on its purpose.

---
Useful External Web-links & Resources
PMI have defined the competencies and skills needed by proficient project managers in the 'PMI Talent Triangle'.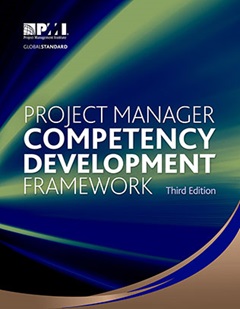 PMI's Project Manager Competency Development Framework
is available free of charge to PMI members,
see: https://www.pmi.org/pmbok-guide-standards/framework


GAPPS - Project and Program Manager Competency Standards (free download): https://globalpmstandards.org/
IPMA Competency Framework - IPMA Competence Baselines: https://shop.ipma.world/product-category/ipma-standards/books-ipma-standards/
AIPM Competency Framework - Project, Program & Portfolio management:
https://www.aipm.com.au/certification/national-certification/competency-standards-for-pm
The Organizational Zoo - Humorous observations of the characteristics in your organizational Zoo (book) - http://www.organizationalzoo.com/
Complex Project Management Competency Standards: https://iccpm.com/resource-centre/cpm-standards/