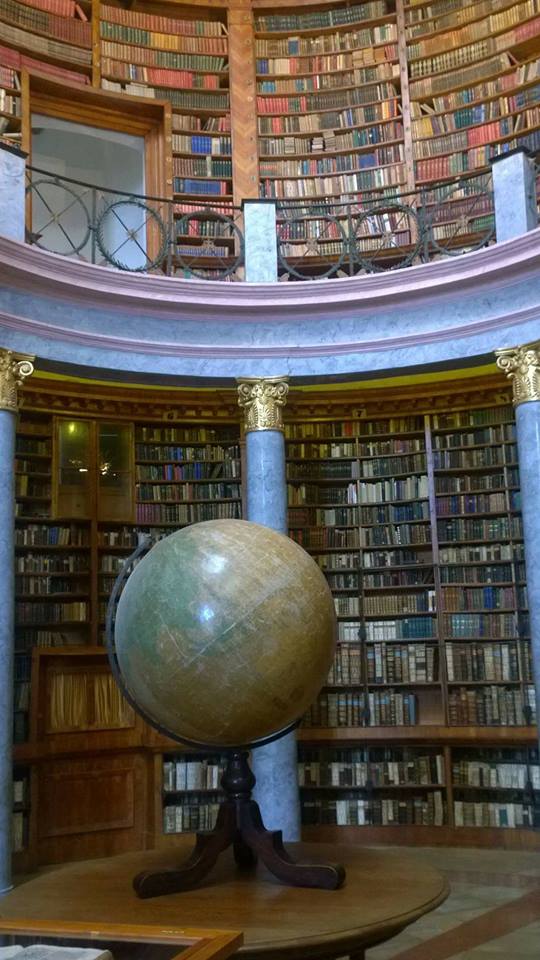 Topics included in Competencies & Interpersonal Skills:

- TBA
- Useful external web-links
Other related subjects within the PMKI:
- Personal Ethics
- Leadership & Motivation
- PM Qualifications
- Develop and manage the project team.


---
Temporary Subject List - this page is being rebuilt:
The Project Manager: Competency, characteristics, and skills:

Characteristics -
PP: The Accidental Project Manager – The Getting of Wisdom. The phenomenon of accidental project managers is explored, and ways to help them and their novice colleagues to increase their chances of project success by describing the project management skills needed for success.
PP: The future of the PM Hero. In the first decade of the 21st century, the accidental PM change to the PM 'hero'. A highly skilled practitioner who could almost singlehandedly create project success, but in the second decade of the 21st century this will no longer be enough. Good project management will become business as usual, and effective PMs will need to display '5th Level Leadership'.
PP: What Does a Project Manager Need to Deliver Successful Projects (In large and complex organisations)? This paper focuses on those aspects of a Project Manager's skills and knowledge that must be invoked for project success in large, complex organisations by defining Project Management as a mixture of art and craft and how this connects to concepts of management and leadership.
PP: Tapping the Power Lines (how to connect to this organisational influence grid). Successful completion of project deliverables depends on project management of both 'hard' skills (time, cost, scope—1st Dimension) and 'soft' skills (relationship management—2nd Dimension) throughout the project lifecycle to achieve project objectives that fully address stakeholder expectations.
PP: Advising upwards: managing the perceptions and expectations of senior management stakeholders. Part of the PM's role is to understand senior management support is vital for project success and to do whatever is necessary to ensure that senior stakeholders understand and fulfil the requirements of this role. This is about creativity in relationship management: there is no template or checklist to follow; this is not the realm of the faint-hearted.
Blg: What is your personal brand? If you want a stakeholder to 'buy into' your ideas, believe your communication or take action on your recommendations they need to recognise you as a credible messenger. Whilst you can build credibility over time, you only ever get one chance to make a good first impression and your personal brand will be a major contributor to the impression created in the mind of the person you are interacting with.
WP: Social and Emotional Intelligence. Emotional intelligence is a basic tool that is the key to professional success; EQ and SQ are defined.
Blg: Practical Project Politics. PMI expects project managers to be politically smart and recognises that the appropriate and skillful use of politics and power help the project manger be successful - organisational politics are explained.
WP: The innate effect of Bias. Deeply embedded biases affect every decision we make the challenge is to accept people as they are and then work rationally within our innate biases; this needs a rational approach to an irrational problem!

Competency -
WP: Competency. Effective (ie, competent) managers need to know what should be done, have the skills to do the work and be willing to actually do the work - this paper describes the many aspects of competency.
WP: The Functions of Management. Project management is a subset of general management, the five functions of management are discussed in the modern context.
WP: Understanding Power and Authority. The effective use of authority is a key part of project management and an element of leadership. Within organisations, management authority is defined as the power or right to give directions, make decisions, and enforce obedience; but this is rarely an absolute power, influence and soft skills are also needed.
DP: GAPPS (2007) A Framework for Performance Based Competency Standards for Global Level 1 and 2 Project Managers. Global Alliance for Project Performance Standards (GAPPS) is a volunteer organisation working to create consistency in global standards.
DP: APM Competence Framework. Developed by the Association for Project Management (UK). Project manager competencies.
WP: Six Thinking Hats. A thinking tool for group discussion and to assist individual thinking.
Mosaic's list of web links to Competency Frameworks


Skills -
WP: Problem Solving. The process of solving problems effectively by generating alternatives and finding better means is at the heart of effective project management. This paper outlines the different techniques that can be applied to solve problems.
Art: Problems, Conflicts and Decisions. Conflict management, problem solving and decision making are interrelated and all are focused on achieving the best possible outcome. This paper describes this interrelationship.
Art: Learning from your Mistakes. You cannot attempt something new without occasionally making mistakes and if lessons are learned, years later a collection of mistakes is what is called experience.
WP: Systems Thinking. Systems thinking is a problem-independent way of applying principles and methods related to the successful engineering of systems, to meet stakeholder requirements ina rigorous way to integrate people, purpose, process and performance .
WP: Decision Making. Decision making is a central part of any management role, this paper looks at the different types of decision and the options for making a 'good decision'.
Download the PMI Ethical Decision-Making Framework
Art: Are you a decisive or a divisive decision maker?? All effective leaders must make decisions – good ones are decisive, not divisive.
Art: Wiser Group Decision Making. If 'two heads are better than one' why do so many committees make bad decisions? this article suggests some practical solutions.
Art: Data to Wisdom – Creating and Managing Knowledge. The processes and documents used to transform raw data into the knowledge needed for wise decisions from a project controls perspective.
Blg: Fine Tune your detectors. Good information is essential for good decisions.
Art: Eliminating the fear factor. W. Edwards Deming's 14 key principles for management #8 is: Drive out fear, so that everyone may work effectively for the company.
Blg: Phronesis – A key attribute for project managers. Working out the right way to do the right thing in a post-truth world is a key skill for every project manager.
WP: Personal Time Management. This White Paper takes a pragmatic look at some of the options that can help achieve the maximum output from your valuable working time.
Art: Dealing with difficult people. Effective ways to manage a dysfunctional relationship with a difficult person.
Art: Understanding 'Expert Judgement'. Expert judgement is and important concept; this paper explains what it is and how to apply it.
Art: Know when to lose. Pick your battles! The art of effective dispute management is to make sure any 'wins' are worth the cost and more importantly making sure any losses are manageable.
WP: The Art of Delegation. You cannot do it all yourself! Effective delegation is the key to success.
Art: Valuing Soft Skills. Research demonstrating the importance of soft skills and their contribution to productivity.

---
Useful external web-links
External Link - to be added
xx