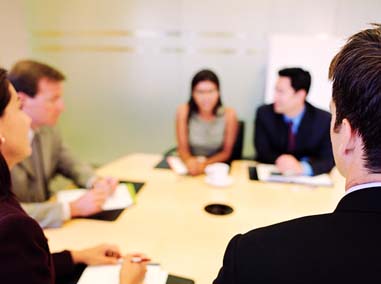 Course Outline
Introduction
Leadership/Management skills

Leading vs. managing
There is no 'one best way' to be a leader
Leading and managing teams
Understanding culture, gender and personality
Introducing the Organizational Zoo how to choose a balanced team
How to build a high-performing team

Personal skills

Changing attitude
Applying passion, persistence, and patience
How to persuade and influence
Networking
Emotional intelligence

Negotiating skills

Building awareness - do it everyday
Adopting principled style
Applying 10 rules of negotiating
Make it win-win

Political skills

Politics are everywhere
Understanding power and politics
Speaking truth to power

Summary

Mapping Leadership, Learning, Means, & Motivation
Wrap-up .
Workshop Details
Leading successful teams
Collaborative teams are key to success in any business activity. The most effective teams consist of individuals who can work independently on their own tasks, but also recognise the need to work collaboratively with other team members toward the activity's goal and the organization's success. The leader of the team contributes significantly to team success through inspiring all team members to work together to achieve this goal, but must also intervene to reduce conflict and to motivate team members to continue to work collaboratively.
This workshop focuses on the needs of first-time team managers and will consist some theory, and a little practice, on the following topics:
- Motivation
- Delegation
- Giving feedback
- Resolving conflict.
Based on Dr. Lynda Bourne's Masters in Project Management module run at EAN University, South America, between 2011 and 2016, the level of teaching can be adjusted to suite the experience of the people in the workshop.
Modules and Options
This one day workshop can be linked to both our Communication Workshop and our Stakeholder Engagement workshop.
See more on:
Course List
PMI Credential Courses
Workshops (1, 2 or 3 day)
Executive Briefings